i dont know how i missed this one from august but Gary Newman is defiantly in season 3 of boosh!

hears an extract from Numans website:


"I filmed a small cameo part for the new series of The Mighty Boosh last monday which I believe will be on TV in November. I won't say too much about it in case I'm not supposed to mention it at all, but I had a great time and it was an honour to be there and to be part of it. I'm a huge fan of The Boosh. My thanks to Dave 'Bollo' Brown for the photo and, of course, to Noel Fielding, Julian Barratt and the Boosh crew for making me and Gemma so welcome."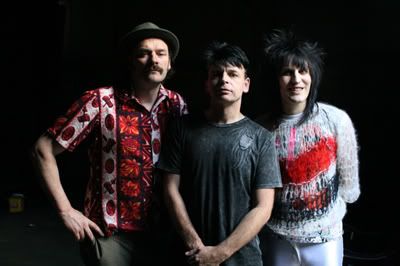 p.s: could this be a sneak peek at what noel may be wearing in 3?